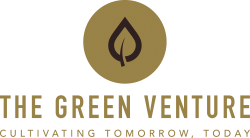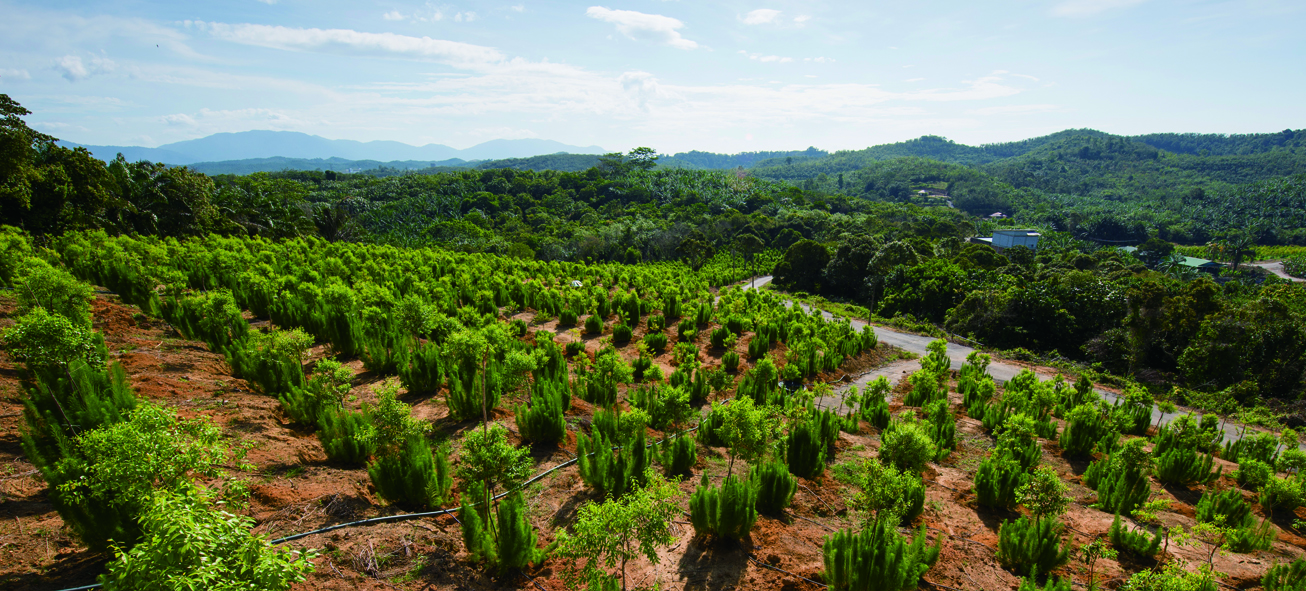 TGV-The Cultivator of a Global Green Business
The Green Venture (TGV) is South East Asia's leading grower, manager, manufacturer and seller of sandalwood trees (Santalum album), the world's most valuable tropical hardwood. Based in Kuala Lumpur, Malaysia, TGV has years of experience in managing and producing the highest quality sandalwood from its world class plantations. In 2016, the company has expanded its operations to more than 20 countries worldwide including Malaysia, China, Taiwan, Hong Kong, United States, Europe, Singapore and South Africa.
Industry Chain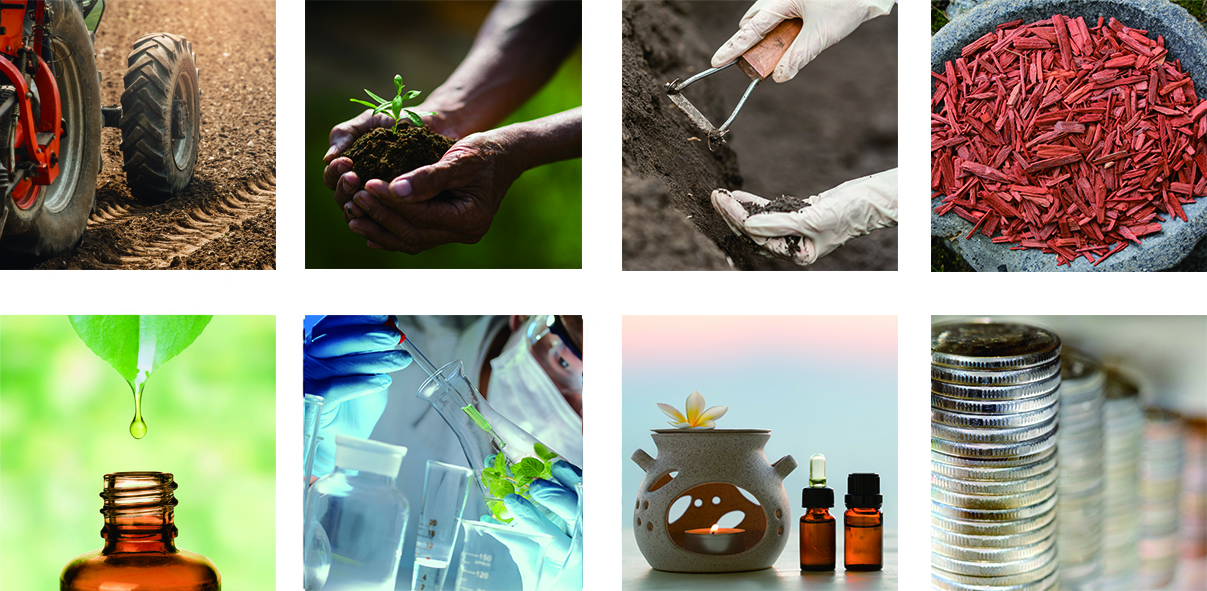 Over the years, TGV has grown from a simple sandalwood grower to become a full-fledge sandalwood plantation developer with integrated production and business model. TGV focuses on continuous effort to expand and diversify its sandalwood-related business by exploring sandalwood potential for other commercial uses. Today, TGV has established a series of sustainable development in the form of an industrial chain that begins from land search, seedlings cultivation, planting management, harvesting, sandalwood oil processing, quality control, product research and development to marketing and sales.
Sandalwood Kingdom

Malaysia's abundant sunshine and rainfall, fertile soil and shelter from natural disasters make it an ideal paradise to establish sandalwood plantation. As of today, TGV has established a vibrant and comprehensive sandalwood kingdom in Malaysia with the development of a nursery and four plantations that cover an area of more than 3,000 acres.
Bukit Pelandok nursery: Completed in 2012
Titi, Jelebu sandalwood plantation: Completed in 2013, 6 acres with 4,000 trees planted.
Linggi sandalwood plantation: Completed in 2014, 150 acres with 50,000 trees planted.
Semenyih sandalwood plantations: Completed in 2015, 5 acres with 1,800 trees planted.
Kuala Kangsar sandalwood plantation: Development started in 2016, 10 acres with 6,000 trees planted.
TGV Future Planning
TGV plans to expand their plantations and fulfil their goal of having 2 million sandalwood trees planted by years 2018-2020.
Corporate Culture
Mission: TGV has always been committed to continuous research and innovation to create sustainable development, for a sustainable future through ecological balance and economic development.
Values: TGV places great emphasis on the following values: Innovation, Creativity, Professionalism, and Harmony.
Philosophy: To build a well-rounded eco-friendly business with strong financial edge.
Vision: To become the first ever listed sandalwood plantation company in South East Asia region by year 2020.
Message from TGV
With a humble approach to business and a fiery passion to grow sandalwood, TGV focuses its efforts on creating a successful sandalwood plantation business and to build an everlasting sandalwood empire. From a single person to a corporate entity to a country, TGV is committed to enhance the financial gains for Growers; no matter of their size or value. TGV will put the priority of Growers first, and in doing so, TGV finds itself becoming more successful, reliable and competitive in the long run. At the end of the day, our planet is all that matters. TGV calls on all those who are keen to protect the environment to protect this piece of blue sky, to protect this environment from pollution and to protect our ecological home. Our planet we save, great wealth await!